Introduction to the murder of Seamus Ludlow and the official cover-up.
Michael Cunningham investigation - 1978
The recent Campaign for Truth and Justice.
Irish Victims Commission Report.
Ludlow family's questions for the RUC (now the PSNI)
Jim J. Kane's letter to the N I Human Rights Commission.
Jim J. Kane's letter to the RUC
Ludlow Family Letter to Bertie Ahern
View messages from our original Guestbook

Other Ludlow Family Sites.
The Dundalk Democrat, 28 February 2004:
Gardai have the Ludlow bullets
Bullets used in the murder of Seamus Ludlow are still in the hands of the Gardai.
County Coroner Ronan Maguire, who will hold a second inquest into Seamus' death in the near future, said he has received confirmation that the bullets are in existence.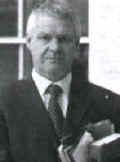 While Mr Maguire said he is seeking a particular file from Garda Central Headquarters, he added that a number of bullets have been found.
"Gardai do have the bullets in their possession. They didn't enumerate but they do have bullets."
Information gained by the family over the years suggests that a number of bullets may have been taken North for examination by the authorities.
Jimmy Sharkey said he understands two of the three bullets used in his uncle's murder were sent to Northern Ireland for forensic examination, with one remaining in the South.
The new inquest was announced in late 2002. County Coroner Ronan Maguire has since said the procedures followed at the first hearing were akin to an inquest he would have adjourned, not issued a finding on.
"Looking through the inquest file, there were only two other witnesses, who were there for the purpose of identification. Obviously they were not family members, as they had not been contacted.
"It was nearly like an inquest that should have been opened and adjourned, but a verdict was given."
The Ludlow family met with Mr Maguire last year to discuss the inquest. However, delays have been incurred in receiving relevant information.
Seamus' clothes were never returned to his family, although there is a possibility they were destroyed.
In addition to the bullets that have since been located, photographs from the murder scene which had been lost, have since been found and given to the Coroner. Ballistic reports have also been located.
Retired state pathologist, Dr John Harbison, who gave a deposition at the original inquest has confirmed he will attend the new hearing, if possible, with his original 1976 reports.
Mr Maguire says he has written to the Gardai and stressed his intention to open the inquest shortly.
"I have written to the Gardai and stressed the urgency of my requests. I will be setting a date shortly."


I Homepage I I Top I I Press Coverage I I Barron Inquiry I I Terms of reference for Barron Inquiry I I Fresh Inquest I I Celtic League Support I I New GuestMap Guest Book. I

Copyright © 2004 the Ludlow family. All rights reserved.
Revised: February 27, 2004 .