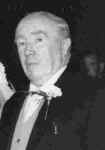 The Irish-American Information Service (IAIS), e-mail bulletin:
PRESSURE ON BRITISH TO INVESTIGATE COLLUSION EVIDENCE
2006-11-07 11:28:00.0 EST
rwin, of Justice For The Forgotten, said it was
extremely important that the report, released in Belfast
yesterday, was also launched in Dublin as exactly half of
the murders probed occurred in the Republic.

"This, for us, is a hugely significant moment, the
publication of this very important international and
impartial report," she said.

"We hope this will assist the Taoiseach in his attempt to
pressurise the British government to do something in
relation to all these cases of now clear collusion."

Professor Cassell said the British government was duty-bound
under international law to investigate the alleged state
involvement in the terrorist killings.

It was in Britain`s interests to fully investigate how "a
democracy that purports to respect the rule of law could go
so far off the rails as to have its police and army officers
involved in, according to our findings, 74 murders," he said.

After meeting Irish government officials, Professor Cassell
is to hold talks with US government representatives, the
Committee of Ministers in the Council of Europe and the
Joint Committee of Human Rights at Westminster about his
findings.

"Diplomatic pressure needs to be brought to bear," he said.

"If the British government is going to make sure that this
kind of thing doesn`t happen again, it needs to understand
how it happened this time and make sure the changes are made
to try to prevent it in the future. We are pleased with
response we have received in meetings with some officials,
but the real test will be whether the British government
finally accepts and acts on the responsibility, which in our
judgment is clear under international law, to finally do a
full examination top to bottom, including all the agencies
that may have been involved or have information."


I Top I
See also:
The Pat Finucane Centre, Derry, statement, 3 November 2006: INVITATION TO THE LAUNCH OF THE REPORT OF THE INDEPENDENT INTERNATIONAL PANEL

ON ALLEGED COLLUSION IN SECTARIAN KILLINGS IN NORTHERN IRELAND . . .
Irish Times/ireland.com, 6 November 2006: Garda Castigated In Report On North Collusion
Irish American Information Service online, 6 November 2006: RUC APPROVED AND COLLUDED IN 25 MURDERS - REPORT
2006-11-06 11:53:00.0 EST
BBC News online, 6 November 2006: Security 'Links' To Murder Plots
Ulster Television News online, 6 November 2006: US academic shocked by report's findings
Belfast Telegraph, 7 November 2006 Collusion: PSNI team 'not capable of getting to truth' Orde defends cold case team after international criticism
The Irish Daily Mirror, 7 November 2006: Shock report alleges high-level collusion Officials 'had information on 25 atrocities' RUC & Army 'helped loyalists carry out. . 74 MURDERS
The Irish Daily Mirror, 7 November 2006: So many victims
The Irish Examiner, 7 November 2006: Evidence found of British collusion in bombings
Irish Independent, 7 November 2006: Inquiry 'shocked' at RUC collusion
The Guardian, 7 November 2006: RUC and army 'backed killers'
The Irish News, 7 November 2006: Questions haunt probe into loyalist collusion.
The Dundalk Democrat, 15 November 2006:'We just want the truth' New investigation into 1975 bombing
Produced in association with the Ludlow Family.
Last edited: 19 November 2006 17:05:02

Visit the Ludlow family's website. Visit Justice for the Forgotten Statement by John Oliver Weir
Download the Barron Report (pdf file) on the Dundalk bombing.
Download the Barron Inquiry Report into the 17 May 1974 Dublin and Monaghan bombings, (pdf file)
Barron Report: on the Dublin Bombings of 1972 and 1973, can also be downloaded in pdf form
Download the Barron Report into the murder of Seamus Ludlow from the Oireachtas website (pdf file)

Copyright © 2006 the Rooney, Watters and Ludlow families. All rights reserved. Revised: November 19, 2006 .