Magill Magazine article Sept. 2002

Search Allof Ireland.com
"We have waited a very long time just to get this far. It's not over yet. We will keep going until there is justice"
- Maura McKeever, daughter of the late Jack Rooney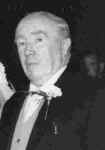 How to help our campaign
Place a link to this website on your homepage

Help raise the profile of this campaign for truth about the Dundalk bombing of 1975 by frequently mentioning it on internet discussion forums such as CompuServe or AOL.

E-mail your friends and colleagues asking them to visit this website and leave a message of support on our Guestbook.

E-mail / write to your local TD, MP, MEP, Congressman or Senator, supporting our demand for a public inquiry into the murder of Jack Rooney and Hugh Watters.

Write to us using the feedback form supplied.

Contact us at the following:
E-mail: Margaret@OCI.IE

or Maura McKeever Doylesfort Road Carnbeg Dundalk County Louth
[Home] [Back to Top.]
---
Last edited: 11 July 2003 22:35:20
Visit the Ludlow family's website.


Powered by Bravenet

Copyright © 2003 the Rooney, Watters and Ludlow families. All rights reserved.
Revised: July 11, 2003 .